Are you frustrated by outdated teachings at higher academic institutions?
Have You Been Frustrated by outdated teaching at higher academic institutions?
Well So Were We!
Started due to frustrations with outdated teaching at higher academic institutions, the Functional Movement Group's aim was to integrate the intelligence and latest evidence from the health care and strength and conditioning worlds and provide this to professionals in the form of interactive education courses and innovative assessment and rehabilitation products.
Since launching in November 2014, the Functional Movement Group has reached over 1000 health and movement professionals from 22 countries from all around the world who have completed their education courses and are utilising our MAT in their practices.
The MAT is currently being integrated in research projects in 10 Universities worldwide and being used in elite sporting environments such the NFL, NHL, EPL NRL, AFL, ERU, ARU and on the men's and women's ATP and PGA tours.
If you're not measuring while you're assessing,
YOU'RE GUESSING!
Our difference at the Functional Movement Group is our passion for gathering objective, quantifiable data to justify clinical decision making in your practice. Using the latest research and our MAT and other easily accessible technology, we aim to raise the standard of treatment, rehabilitation and training worldwide by using specific, individualised data to drive meaningful changes in our patients and clients.
What can you expect from our courses?
The Functional Movement Group will help you bridge the gap between injury and dysfunction and the performance for our individual patients and clients, whether that is doing some gardening for our older patients or running and jumping in our elite athletes. At the Functional Movement Group, we believe that the traditional orthopaedic assessment model is and has been a good model. However, it has been setting clinicians up for failure by only taking patients some of the way along the dysfunction to performance spectrum. The model provides us with information that makes it difficult to know if any improvement has been made and that may or may not actually be related to helping our patients achieve and perform their individual needs, wants and goals.
The result: a CPD course that will provide you with 10+ new objective, measurable and reproducible MAT assessments that you can incorporate into your practice the very next day. It will help you improve your clinical reasoning and challenge some of your beliefs about your treatment, training and day-to-day practice.
Why have >1000 health and fitness professions attended our courses?
Click the video to find out now:
2017 MAT COURSE DATES WORLDWIDE!!!
Have you booked your place in our MAT Functional Assessment, Treatment + Training Course yet? Make sure you book soon as places are filling fast!
AU – MELBOURNE: Sat/Sun 4/5 MAR 2017
AU – BRISBANE: Sat/Sun 18/19 MAR 2017
AU – PERTH: Sat/Sun 25/26 MAR 2017
AU – SYDNEY: Sat/Sun 1/2 APR 2017
AU – ADELAIDE: Sat/Sun 22/23 APR 2017
ASIA – MANILA: Sat/Sun 6/7 MAY 2017
ASIA – CEBU: Sat/Sun 6/7 MAY 2017
ASIA – SINGAPORE: Sat/Sun 13/14 MAY 2017
ASIA – HONG KONG: Sat/Sun 13/14 MAY 2017
UK – LONDON: Sat/Sun 3/4 JUNE 2017
EU – SPAIN (Alicante): Sat/Sun 10/11 JUNE 2017
EU – FRANCE (Toulose): Sat/Sun 17/18 JUNE 2017
EU – PRAGUE: Sat/Sun 24/25 JUNE 2017
EU – BRATISLAVA: Sat/Sun 1/2 JULY 2017
NZ – AUCKLAND: Sat/Sun 26/27 AUG 2017
If you wish to host your own course, please contact us here.

CLICK YOUR NEAREST LOCATION + BOOK EARLY TO SAVE $$$
Super Early Bird pricing ends: 10 weeks before course. SAVE 15%
Early Bird pricing ends: 6 weeks before course. SAVE 10%
MAT FUNCTIONAL ASSESSMENT COURSE


MAT FUNCTIONAL TREATMENT + TRAINING COURSE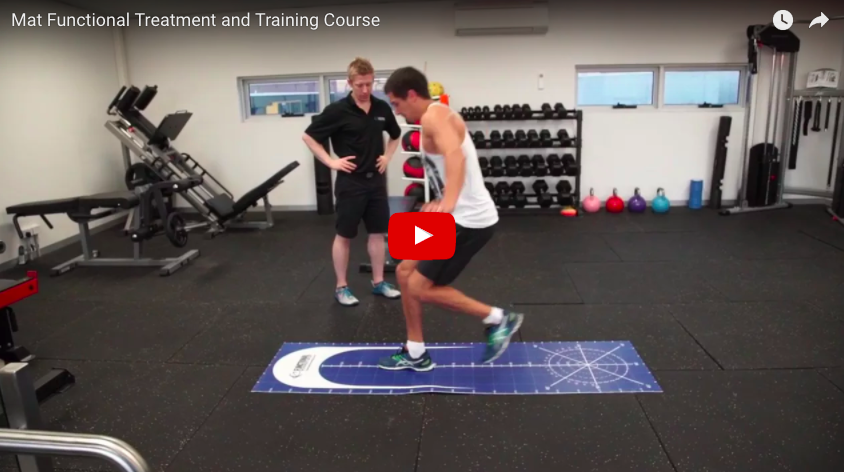 LIKE AND FOLLOW US ON SOCIAL MEDIA!!!
If you haven't already, make sure like and follow us by clicking our social media links below for the latest research and content from the Functional Movement Group. Make sure you also share these with your friends and colleagues!!!